A brand new React Native app that allows you to bet on football against friends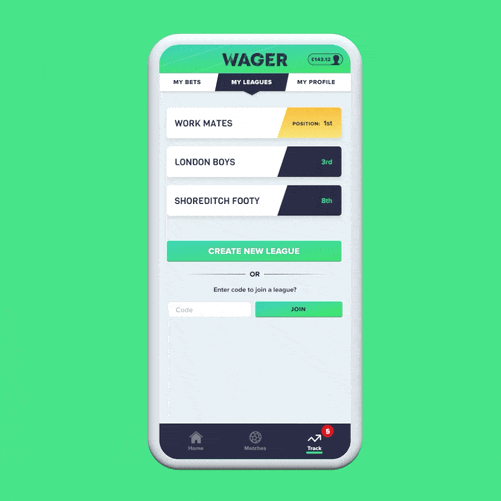 How do we create a brand that will cut through the noise of the uber competitive betting industry to introduce a new and exciting way to bet against friends and not the bookie.
Core Workshop Facilitator
Creative Director
User Experience
Co-Identity Designer
React Native app design
Design System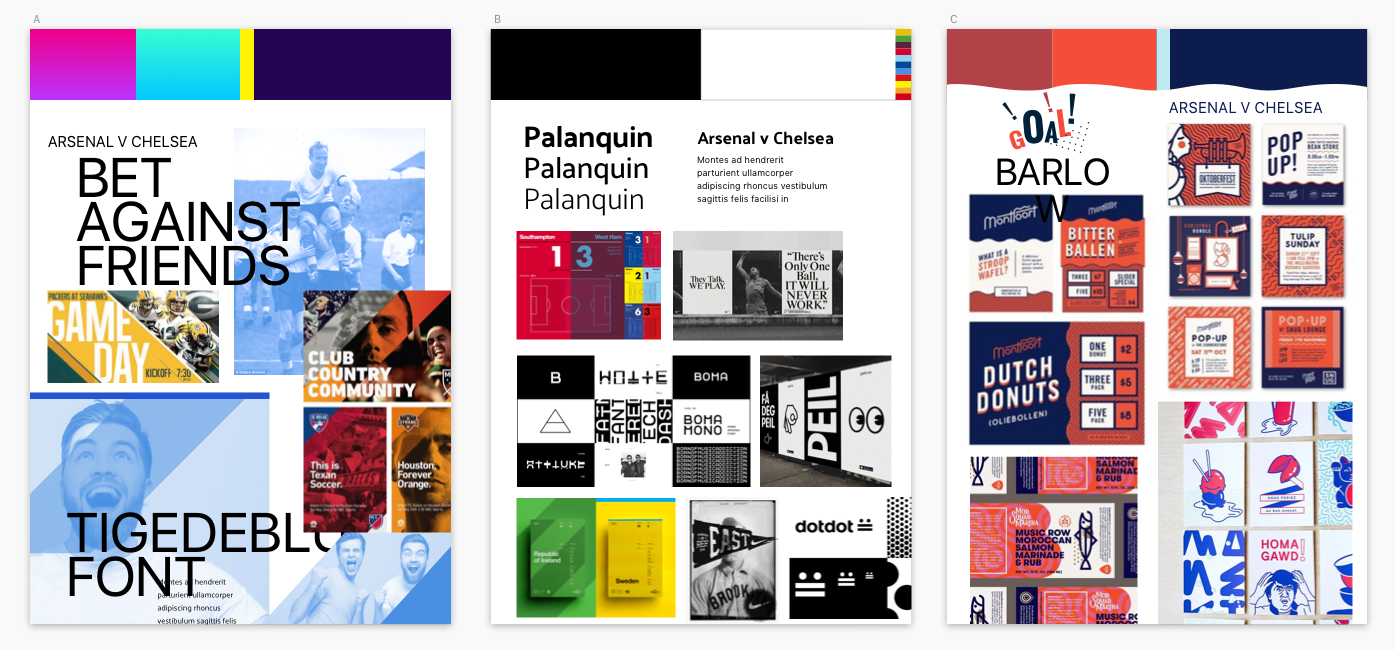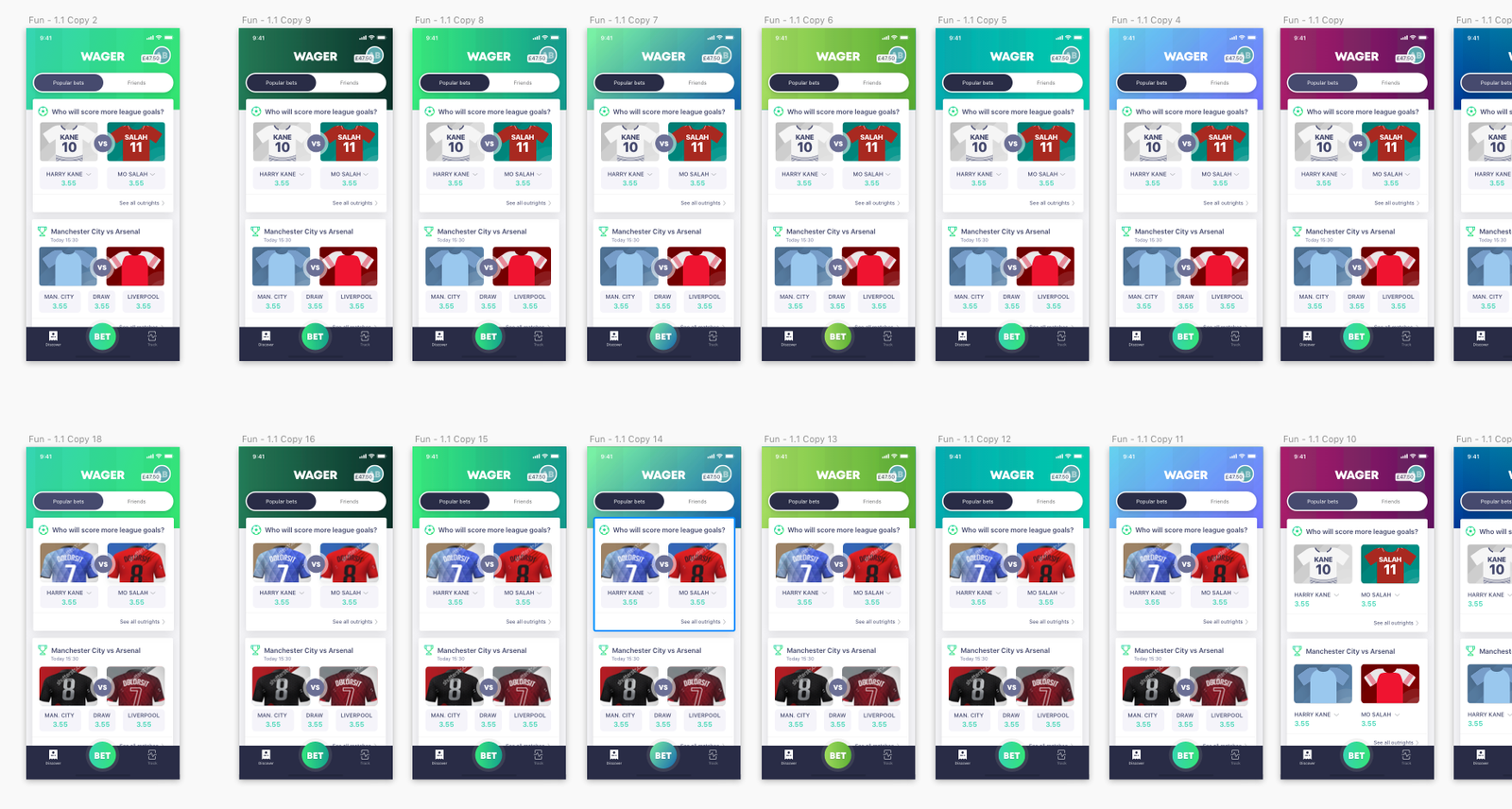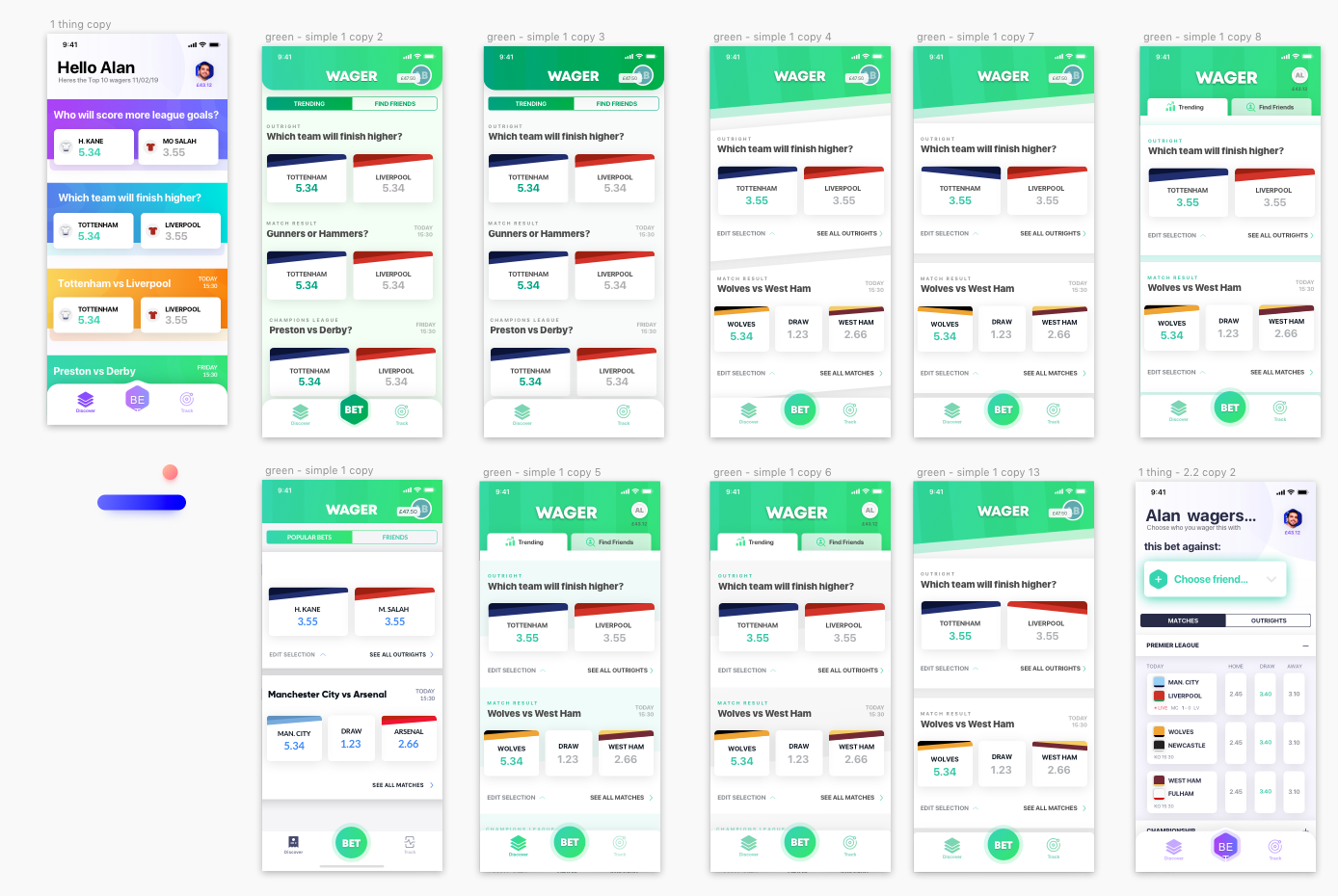 Moodboards & identity options
We started the creative process by doing a lean version of the Core workshop where we looked at Wager's purpose, values and attributes. The output of the workshop then help direct the rest of the process.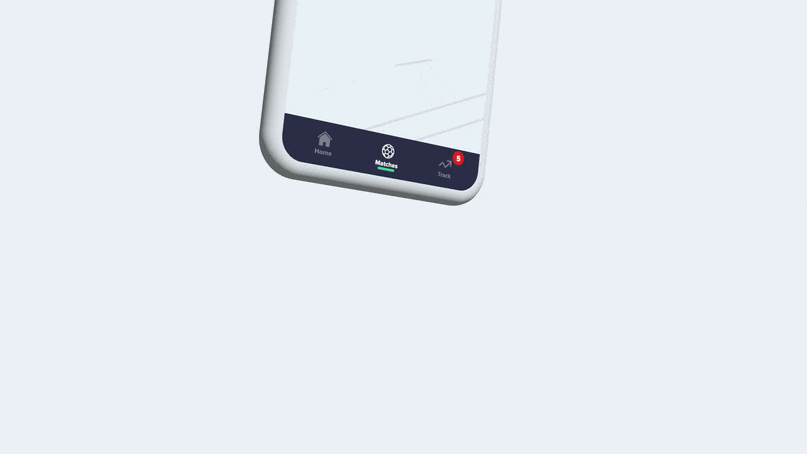 The identity and design of the Wager app is both fresh and approchable with flourishes of fun without compromising the trustworthiness of the app.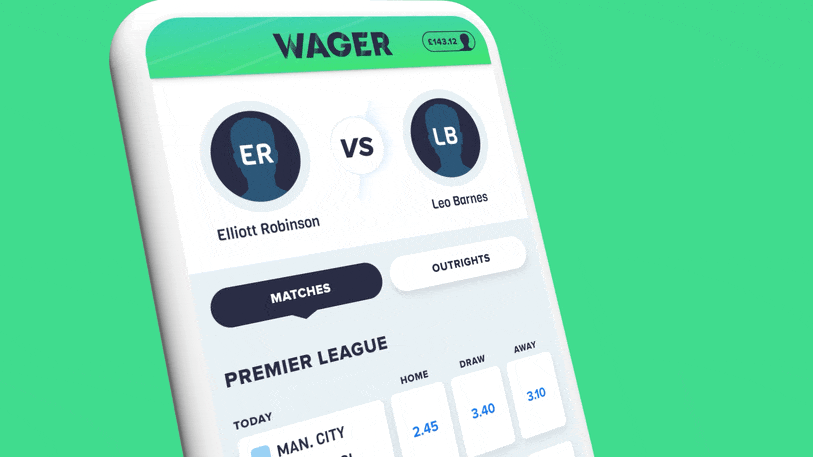 I designed over 100 screens for the app. Below are just a few examples.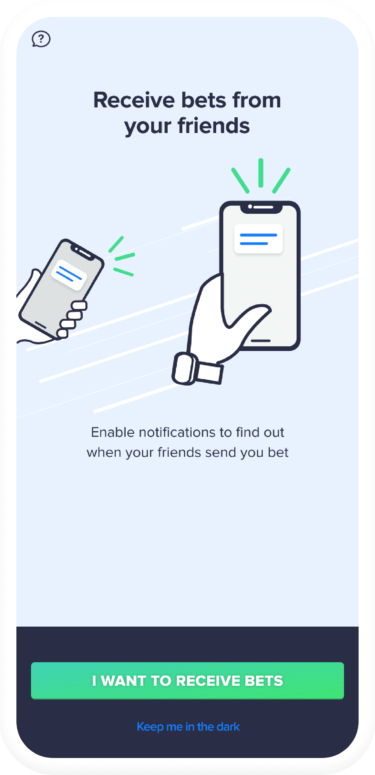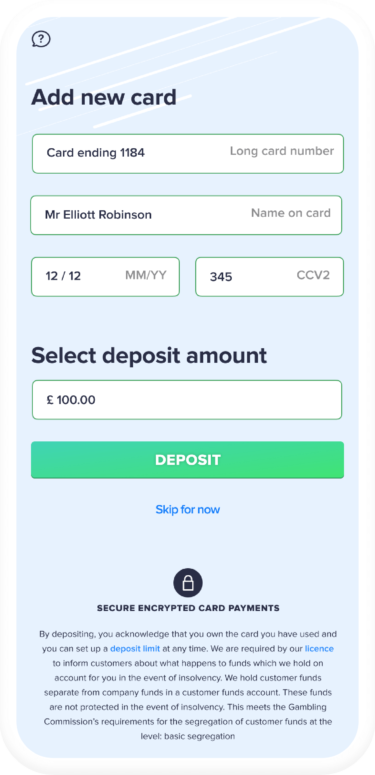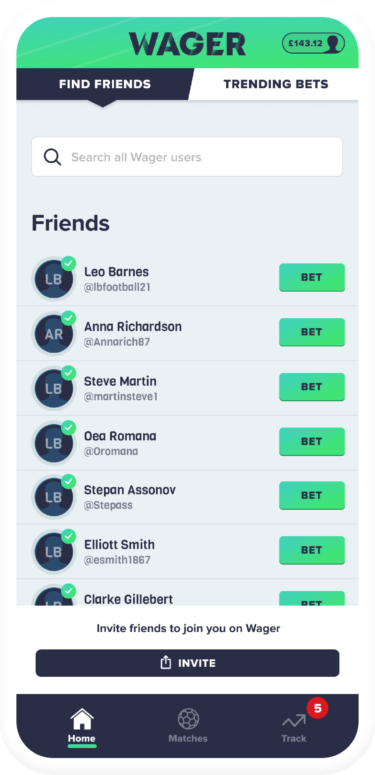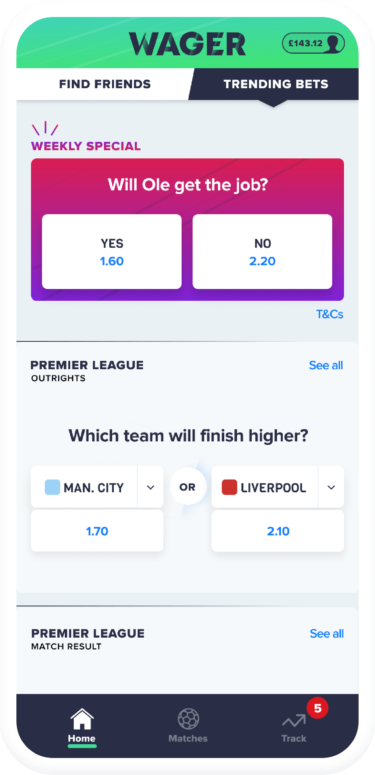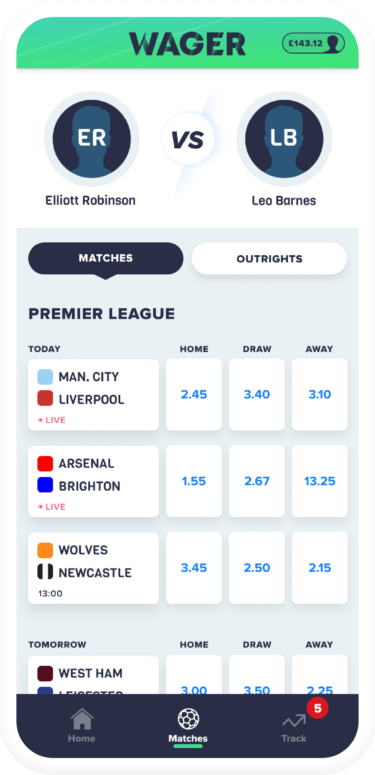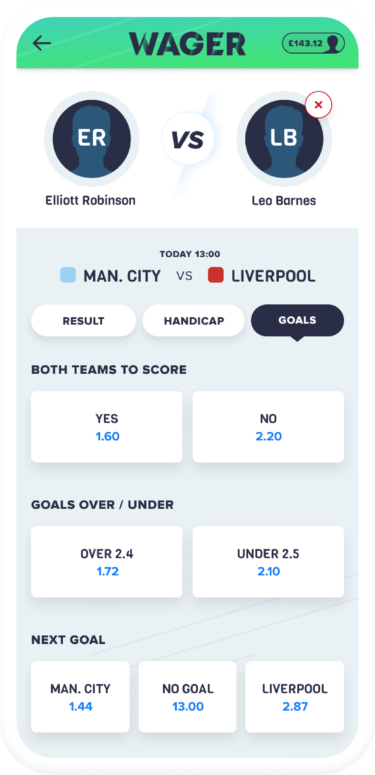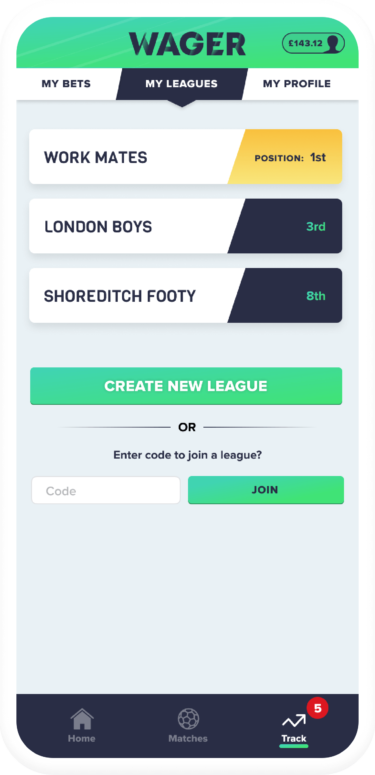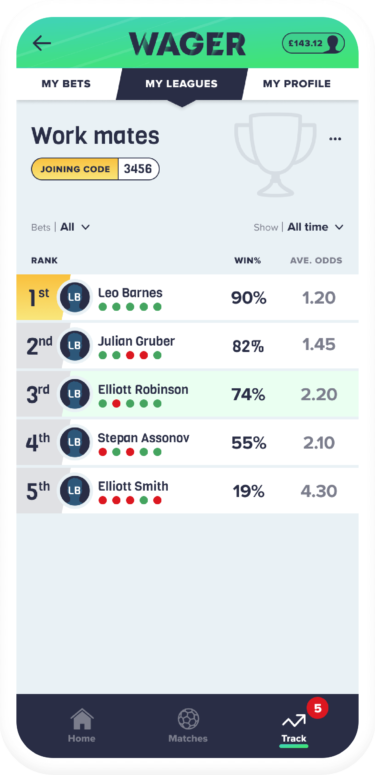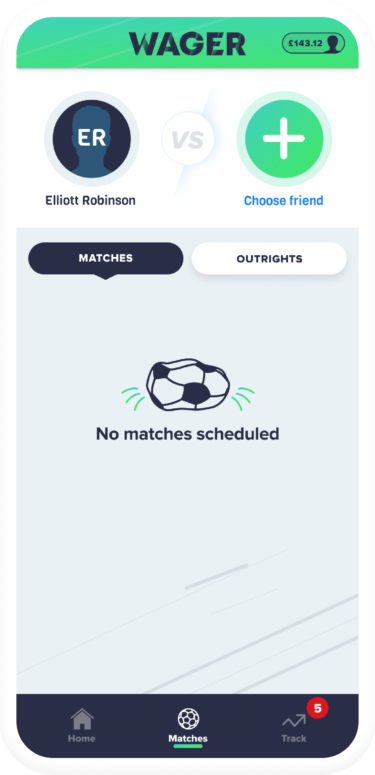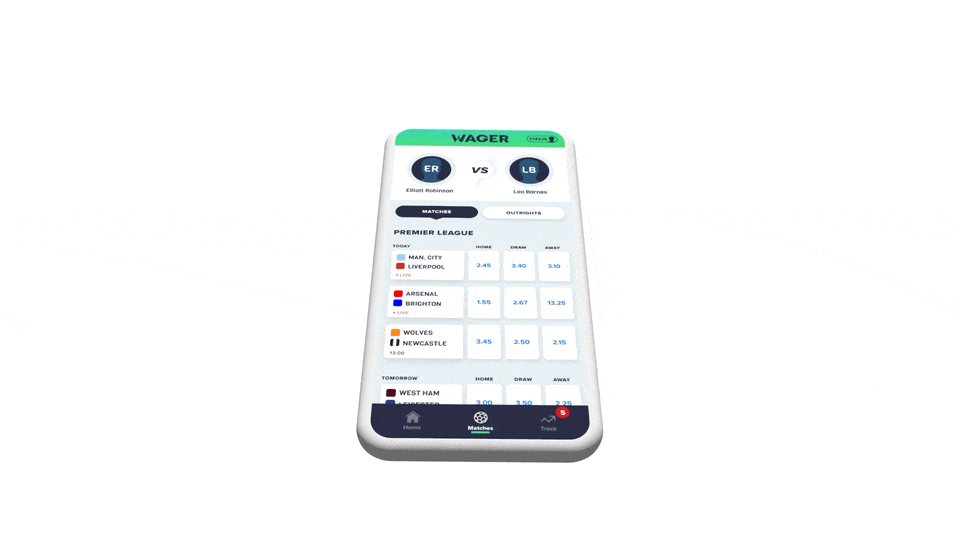 Seth's incredible mix of creativity and customer-driven design makes him the perfect logo designer. We went from idea to final logo in just a few hours.
Leo, Wager Co-founder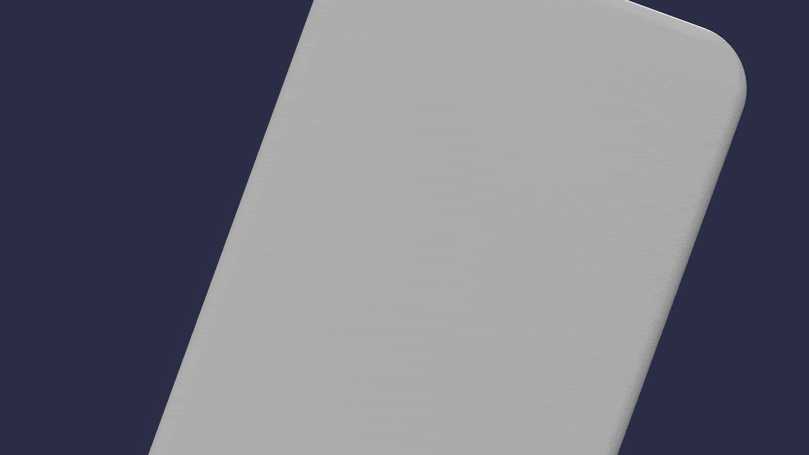 The Wager app will be releasing on both iOS and Android phones this August.
Seth is an incredible designer. His awesome combination of brand understanding and cutting-edge creativity delivered a brilliant end-product: a modern and slick app. He was a pleasure to work with and we can't wait to work with him again.
Elliott, Wager Co-founder
As with most projects there are other talented people involved.
Lewis Young – Identity Design